By Ferdinand Patinio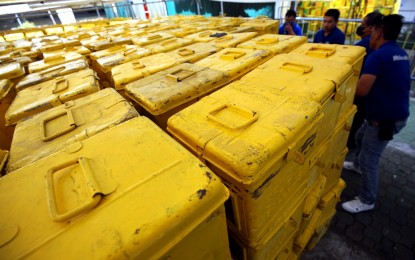 MANILA – The Commission on Elections (Comelec) has disqualified 21 candidates, including 10 who won in the Barangay and Sangguniang Kabataan Elections (BSKE) on Oct. 30.
In a statement late Friday, the poll body said the BSKE bets were disqualified after the First and Second Division found them liable for premature campaigning and vote buying.
"The Commission on Elections has granted motu proprio Petitions for Disqualification against 21 candidates in the October 30, 2023 Barangay and Sangguniang Kabataan Elections," the statement read.
Of the 10 winning candidates, two are barangay chairpersons, three barangay kagawad (councilors), two SK chairpersons and three SK councilors.
Out of the 11 losing bets, nine ran for SK kagawad and two for barangay kagawad, the Comelec said.
Tarlac had the most number of disqualified candidates with seven, followed by four each in Batangas and Laguna.
Pampanga has two disqualified candidates while Manila, Quezon City, Rizal province, and Maguindanao del Norte province has one each.
The poll body said there are still 318 pending motu proprio disqualification cases against BSKE candidates. These include 292 disqualification cases for premature/illegal campaigning and 26 for vote-buying and/or vote selling.
Earlier, the Comelec ordered the suspension of the proclamation of winning candidates who have pending disqualification cases. (PNA)