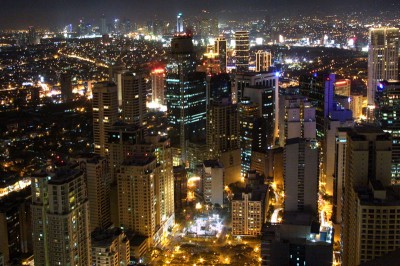 MANILA, January 27, 2011 (AFP) – Ten construction workers died Thursday after falling from the 28th floor of a skyscraper being built in the Philippine capital, fire department authorities said.
The 10 men were working on the outside of the luxury apartment and office building in Manila's financial district, Makati, when their suspended gondola gave way.
"The cable holding up their metal gondola snapped," said senior fire officer Juan Jesse Robles, head of the rescue unit that went to the scene.
The men fell from the 28th floor to seventh floor of the building, where there is a ledge, said fire officer Jomar Jumawad.
One other worker survived the fall although his condition was unclear.