By Leonel Abasola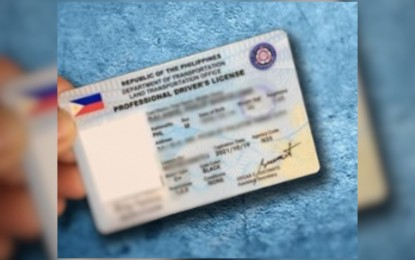 MANILA – Motorists issued with paper driver's licenses may get their physical cards by August or September, Department of Transportation (DOTr) Secretary Jaime Bautista said.
Bautista said Tuesday that about 130,000 pending driver's license cards are expected to be issued by September when the shortage is expected to "normalize."
"'Yung license natin, we're expecting delivery by next week, initially pakonti-konti lang 'yan. By September na-deliver na lahat 'yung pending natin na dapat iisyu (We're expecting the delivery of licenses by next week. Initially, little by little. By September, all the pending cards that have been issued would all be delivered)," he said.
The shortage of plastic cards resulted in a backlog in the issuance of driver's licenses, prompting LTO offices to temporarily issue paper licenses.
Motorists without an actual plastic driver's license card can access the electronic driver's license (eDL) issued by the LTO through the LTMS Portal.
The eDLs could be used as alternative identification cards, Bautista said, adding that driver's license holders must also have a physical copy.
At least 5,000 driver's license cards will be issued before President Ferdinand R. Marcos Jr. delivers his second State of the Nation Address next week, an LTO official said earlier.
The first batch of license cards will be distributed to overseas Filipino workers and new driver's license applicants.
Earlier, the DOTr and Land Transportation Office stated that the 500,000 plastic card shortage is expected until October, in response to the latter's memorandum circular on April 24 extending the validity of driver's licenses until Oct. 31. (PNA)