LOS ANGELES – U.S. Customs and Border Protection (CBP) import specialists and officers assigned to the Los Angeles/Long Beach seaport discovered and seized 13,200 sunglasses and reading glasses in violation of Givenchy and Giorgio Armani trademarks in a shipment arriving from China.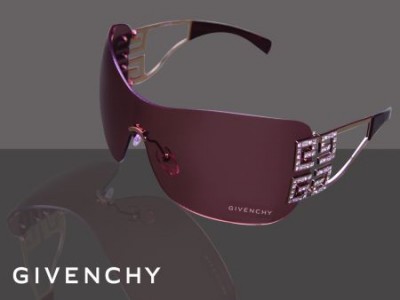 On February 2, CBP officers seized the infringing shipment containing 9,600 pairs of counterfeit Givenchy sunglasses and 3,600 pairs of confusingly similar Georgio Armani reading glasses. The combined estimated manufacturer's suggested retail price is $2,585,340 with a domestic value of $11,141.
"CBP officers and import specialists at Los Angeles/Long Beach seaport assertively work together to intercept shipments containing counterfeit and pirated items. CBP enforces trade laws and continues to devote substantial resources to target and seize commodities that violate these laws," said CBP Acting Director of Los Angeles Field Operations Carlos Martel.
Along with the negative effect on legitimate manufacturers and on the U.S. economy, counterfeit sunglasses may not be impact resistant, may cause injury by shattering and may fail to provide UV protection.
CBP plays a critical role in enforcing trade laws including the enforcement of intellectual property rights. Preventing the entry of counterfeit items is crucial to protecting consumers as well as the economy of the United States.
In fiscal year 2009, there were 14,841 intellectual property rights seizures with a domestic value of $260.7 million, at ports of entry in the United States.