By Nanette Guadalquiver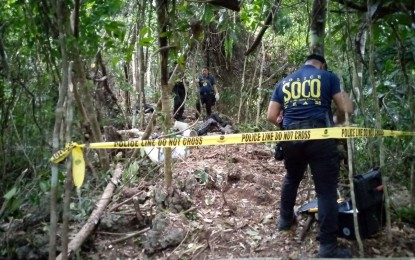 BACOLOD CITY – A renewed skirmish between government troops and communist rebels in the hinterlands of Cauayan, Negros Occidental led to the death of two unidentified New People's Army (NPA) fighters late Tuesday afternoon, the Philippine Army's 15th Infantry Battalion (IB) reported on Wednesday.
Soldiers, responding to reports of the presence of armed men at past 4 p.m., engaged about 10 rebels of the weakened South West Front (SWF) in two succeeding gunbattles in Sitio Cambaga, Barangay Yao-Yao.
Maj. Gen. Marion Sison, commander of the 3rd Infantry Division (ID), said the feat of the 15IB troops indicates that they are within reach of declaring the SWF as dismantled and eventually the Negros Island as insurgency-free.
"Do not give them a breathing space until they all go weary and opt to return to the fold of the law or suffer the same fate as their comrades," Sison said in a statement.
After the encounter, the soldiers recovered the bodies of two male NPA fighters along with an M653 rifle, an M14 rifle, a caliber .45 pistol, an anti-personnel mine with a blasting cap, various ammunition, medical paraphernalia, personal items, and subversive documents.
According to the 3ID report, the NPA fighters in the Cauayan encounter were the same group that clashed with troops of the 47th Infantry Battalion in Barangay Tabugon, Kabankalan City, on Sept. 21, which resulted in the death of six communist rebels.
The recovered caliber .45 pistol belonged to Sgt. Jhoerom Meguillo, one of the two soldiers killed in an ambush perpetrated by communist rebels in the same village on April 3, 2021, based on the 3ID record.
In a separate statement, 15IB commanding officer Lt. Col. Michael Cuarteros said the communist terrorist group could no longer sway the community in Barangay Yao-Yao with its ideology.
"Their confidence in the authorities is a clear manifestation of the government's efforts to end local communist armed conflict," he added.
Yao-Yao village chief Josue Sumanion appealed to the NPA rebels to surrender as he assured them of assistance from the barangay and the municipal government.
"Together with the 15IB, we can pursue the peace and development the government wants for us," he said in a statement. (PNA)