By Connie Calipay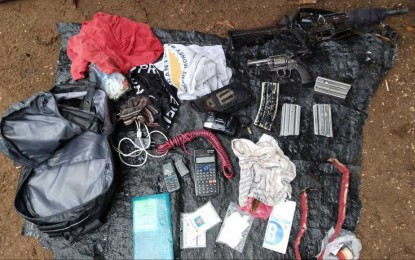 LEGAZPI CITY – Two members of the New People's Army (NPA) were killed and another was captured on Thursday during an encounter with government forces in Barangay Nainday, Placer town in Masbate.
In an interview on Friday, Maj. Frank Roldan, 9th Infantry Division Public Affairs Office chief, identified the slain rebels as Javier Villegas (alias "Dodo") and Imee Villegas (alias "Inday"), both members of Platoon 1, Komiteng Larangang Guerilla, Sub-Regional Committee 4.
They were brought to a funeral parlor in the town, the Army said.
The captured rebel was identified as George Basagre (alias "Burondoc") and is now under military custody.
"Recovered during the encounter were an M653 rifle, caliber .38 revolver, short and long steel magazine, cellphone, subversive documents, and personal belongings of the rebels," Roldan said.
Acting on reports from villagers, he said soldiers from the Army's 2nd Infantry Brigade proceeded to the area where they traded shots with eight NPA rebels for about 10 minutes.
Roldan said no one was hurt from the government side. (PNA)