By Christopher Lloyd Caliwan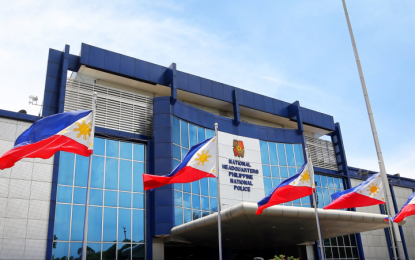 MANILA – Five ranking police officials were included in the latest reorganization in the Philippine National Police (PNP).
In an order which took effect Tuesday, PNP chief Gen. Benjamin Acorda Jr. reassigned Brig. Gen. Jose Melencio Nartatez Jr., Director for Comptrollership (DC), as the new Director for Intelligence (DI) of the police force.
Acorda was DI's head prior to being named as PNP chief.
Nartatez was named acting DC after his predecessor, Maj. Gen. Jesus Cambay, retired from the service last April 20.
Meanwhile, Brig. Gen. Rommel Francisco Marbil replaced Nartatez as DC.
Brig. Gen. Vincent Calanoga was named acting director of the Police Regional Office (PRO) 8 (Eastern Visayas), replacing Marbil, while Brig. Gen. Roger Laroza Quesada was designated as acting deputy Regional Director for the Administration of PRO 5 (Bicol).
Brig. Gen. Limuel Esto Obon was designated as the director of the Human Rights Affairs Office.
"I am confident that these new Officers-in-Charge and Acting Directors will bring their expertise and experience to their respective positions and lead their units with utmost professionalism, integrity, and dedication to service," Acorda said in a statement.
He added that these new appointments reflect the police force's commitment to ensuring effective leadership and management across various units and offices. (PNA)