By Benjamin Pulta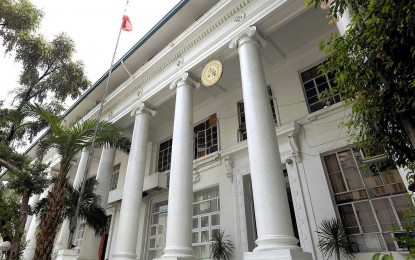 MANILA – State prosecutors have filed criminal charges against six Navotas police officers implicated in the death of 17-year-old Jerhode Jemboy Baltazar.
In the charge sheet dated Sept. 15, Assistant City Prosecutor Arvin Carael and City Prosecutor Armando Cavalida named the respondents to the murder charges as Executive Master Sgt. Roberto Dioso, Staff Sgts. Gerry Maliban, Antonio Bugayong, Jr., and Nikko Esquillon, Cpl. Edmard Blanco and Pat. Benedict Mangada.
It has been filed before the Navotas City Regional Trial Court.
No bail was recommended for the temporary liberty of the police officers, who were all assigned at the Navotas City Police Station.
The National Capital Region Police earlier approved the Philippine National Police-Internal Affairs Service's recommendation to dismiss the respondents from the service over the killing of Baltazar.
On Aug. 2, the police officers launched a pursuit operation against a murder suspect when they chanced upon Baltazar who was then onboard a boat.
They then commanded Baltazar and his companion to surrender. However, the victim allegedly jumped into the river, prompting law enforcers to fire at him which resulted in his death.
The police officers later admitted that Baltazar was not the suspect they were looking for but a certain Reynaldo Bolivar. (PNA)