By Priam Nepomuceno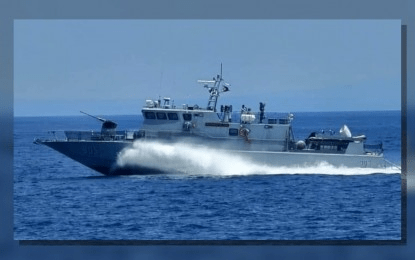 MANILA – The Philippine Navy (PN) on Monday said six of its ships have successfully conducted its third quarter gun test firing and capability demonstration over the weekend.
In a social media post, the PN said BRP General Mariano Alvarez (PS-38), BRP Nestor Acero (PG-901), BRP Domingo Deluana (PG-905), BRP Florencio Iñigo (PC-393) and the 1st Boat Attack Division's BA-485 and BA-487participated in the drill off Basilan.
It added that ships are deployed at its Naval Forces Western Mindanao and that the firing exercise took place at the "vicinity five nautical miles southeast off Dasalan Island, Basilan" on Sept. 23.
"Further, the demonstration included live-gunnery exercises, swarming tactics and coordinated maneuvers, all aimed at evaluating the performance of naval weaponry and the overall operational capabilities of the participating vessels," the PN said.
It added that these maneuvers aim to evaluate and ensure the operability, accuracy and effective operation of all naval combat systems, including the skills of the gun crew and fire control operators aboard the PN vessels. (PNA)