By Priam Nepomuceno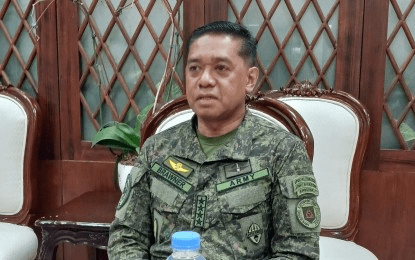 MANILA – Armed Forces of the Philippines (AFP) chief Gen. Romeo Brawner Jr. called on Filipinos to exercise their right to vote wisely in Monday's Barangay and Sangguniang Kabataan Elections (BSKE).
"Let's not take this right for granted. Instead, let's take this as an opportunity to further improve our government, starting from its most basic unit, our barangays and our youth leaders," he said in a statement Sunday night.
As this developed, the AFP chief said they have made available over 100,000 military personnel to help the Commission on Elections, Philippine National Police, the Department of Education, and the Philippine Coast Guard to ensure safe and orderly elections.
"We hope that you will heed this call and flock to your voting centers. A lot is at stake on your decision this coming election. May God bless your votes," Brawner said.
The military has been placed on red alert since Saturday to help secure the polls and will remain under this status, depending on the situation.
Up for grabs in this year's BSKE are 42,001 posts for village and youth chairpersons and 294,007 posts for village and youth council members, according to data from the Commission on Elections (Comelec)
The same data showed there are 67.8 million registered voters for the village polls while registered youth voters are at 23.2 million.
The polls officially opened at 7 a.m. Monday and will run until 3 p.m. (PNA)