By Priam Nepomuceno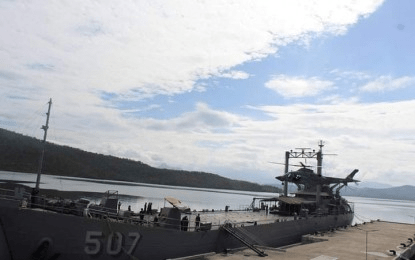 MANILA – The Armed of the Philippines (AFP) on Tuesday said it expects another diplomatic protest to be filed against China following yet another attempt to disrupt resupply missions in the West Philippine Sea (WPS).
AFP spokesperson Col. Medel Aguilar, in an interview with CNN Philippines, said they already submitted a report to the Department of Foreign Affairs (DFA) regarding the incident.
"This will be another protest that will be filed against China," he added.
Aguilar said the Chinese Coast Guard's attempt to cross the bow of Philippine Navy vessel BRP Benguet (LS-507) on Oct. 13 was the first time it did such a maneuver on a Filipino vessel doing a routine rotation and resupply (RORE) mission in Rizal Reef.
"The report says that there were instances of harassment this particular way, shadowing operation, but this is the first time that they tried to cross the bow of our naval vessel which is LS-507 which is a kind of elevation of their activities as far as RORE mission in Rizal Reef is concerned," he added.
The AFP earlier said the BRP Benguet warned off and issued consecutive radio challenges to People's Liberation Army Navy Ship 621 (PLAN 621) after it shadowed the Filipino ship at an 80-yard distance and attempted to cross its bow with a closest point of approach of 350 yards while 5.8 nautical miles southwest of Pag-asa Island.
"So we consider it already as close enough to be considered as a dangerous maneuver on the part of China," Aguilar said.
He also theorized that the Chinese vessel probably changed its course after being warned by Navy personnel and noticing that their actions were being recorded.
AFP chief Gen. Romeo Brawner Jr. earlier urged China to cease such dangerous maneuvers and aggressive actions towards Philippine vessels.
He added that the potential for collision and accident at sea further highlights the urgency for Beijing to uphold maritime safety standards. (PNA)