By Ma. Teresa Montemayor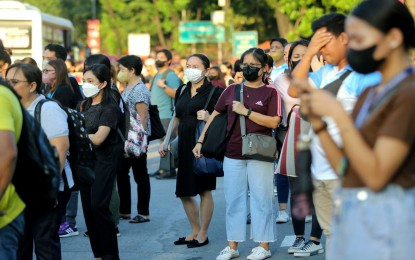 MANILA – The Department of Health on Wednesday said the alert level system (ALS) is still under review by the Inter-Agency Task Force for Emerging Infectious Diseases (IATF).
In a public advisory, the DOH noted that it has previously recommended for the alert levels to be similar to typhoon warnings and a guidance system in the future.
This, after a post on false ALS restrictions in Metro Manila is circulating online. The post said that Metro Manila has been placed under alert level 1 until April 30, 2023 per IATF Resolution No. 6-C series 2023 and the public must wear face mask at all times.
"At present, Metro Manila is still under Alert Level 1, which means restrictions remain to be in the status quo," the DOH said.
Earlier, DOH officer-in-charge Maria Rosario Vergeire said they are not considering making face mask-wearing voluntary despite the recorded rise in Covid-19 cases.
She said the public should assess and know when to wear face masks especially when they belong to the A1 (senior citizens) and A3 (persons with comorbidities) populations.
"The ALS continues to provide guidance for every Filipino through the IATF recommendations sent to the Office of the President, this is so that each may equip themselves with better layers of protection against Covid-19," the DOH said.
It added that the local government units have the jurisdiction to require certain health protocols in their communities through local ordinances. (PNA)