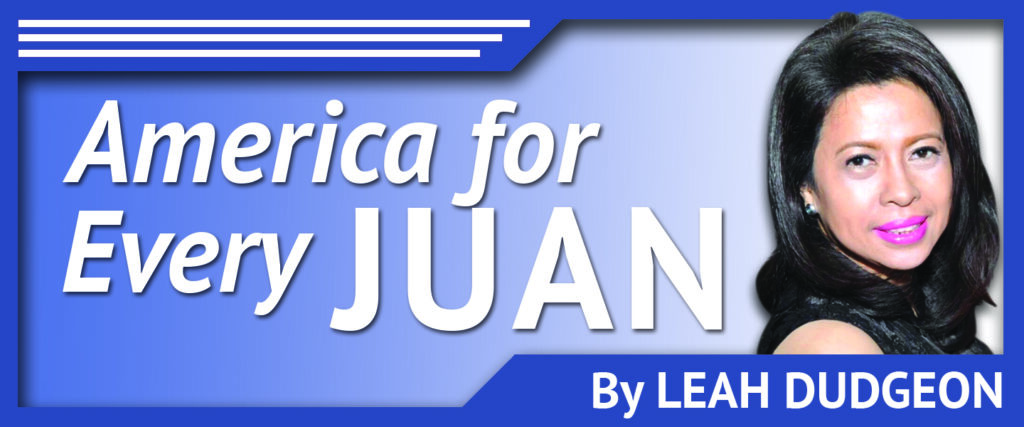 In my Law 101 class in the Philippines, I remember my professor saying, "A bad settlement is better than a good court case".
This mindset and other cultural behavior, probably, explains why not many Filipinos hire attorneys when they get into a car accident.
"Pag-usapan na lang natin", "Areglohin na lang natin" (Let's just talk about it and settle it) would typically be what Filipinos would say if there are conflicts, such as car accidents. We are so averse to conflict and we want to settle things as smoothly as possible. With a challenging justice system in the Philippines, where cases take years in the courts, we don't like to hire attorneys unless, we have no option. Here in the US, Filipinos would hire attorneys mostly for immigration and divorce cases. But what about car accident cases? Normally, we would handle it on our own, but this wouldn't work in this country where the law says, the party at fault "must" pay.
The profile of the Filipino immigrant in the US is comprised mainly of working professionals – nurses, pharmacists, engineers, physical therapist. A study conducted by Pew Research on immigrant economic well-being cites the Filipino as second to the highest income among ethnic immigrants second only to Indians. The same research states that the Filipino immigrants has one of the lowest poverty rates, lower than even the average American.
These statistics account for the good insurance coverage, both for health and auto insurance. They feel that filing a case and retaining attorneys is a waste of their time. They think that filing a claim with their insurance is enough and they trust the insurance companies will give them a fair offer, however, this is rarely the case.
What Filipinos don't realize is that we really waste more time when we handle things on our own. We are fighting with the attorneys of these giant insurance companies. Insurance companies have attorneys. You need to have one of your own!
Amor propio (self-pride) is another cultural behaviour. Filipinos don't like to give the impression that they are after money. Filipinos clients I have signed up would typically say, "I don't want people (insurance companies) to think that I am making money from my accident" in an apologetic tone.
We are proud and uncomfortable talking about money. We call it "delicadeza" (sense of propriety). But if you don't get your money for your injuries, who is supposed to take the burden of medical expenses that are not covered by insurance? Should they dip into their savings? Should their family bear the burden?
Ignorance of the justice system in the United States is another reason why Filipinos don't hire personal injury attorneys. Like a lot of people, Filipinos simply do not know how a personal injury case works. This is something new to us. It is an option and solution we don't have in the Philippines. A lot of people don't realize that it is their right to be compensated if they were wrongfully injured in a car accident.
An American attorney might not fully appreciate all these qualities that are so uniquely Pinoy. And that's why, Filipinos like to find their attorneys through their family or friends.
I once signed up a client whose previous attorney messed up his case. While I was listening to his horror story, I asked him, who referred you to your attorney? He goes "Kakilala ng kapatid ng kaibigan ng pinsan ng kapitbahay ko (an acquaintance of the friend of the cousin of my neighbor) ". It sounds weird but it's not unusual in our culture. That's how we are, we like to be comfortable. We don't like the informal objectivity of Google. We don't trust the reviews of Yelp. For major decisions such as hiring an attorney, we like to feel the comfort of home.
I was once requested by a competitor law firm to be a translator for their Filipino client in a mediation meeting. The Filipino, from Bulacan, of course, speaks English. But he is elderly, hard of hearing, not familiar with the process. He was scared to talk to even his own attorney! He wanted to make sure that I could tell the attorneys exactly how he feels without anything being lost in translation. He felt comfortable knowing that a Filipina was speaking for him. During the mediation, he felt he was not getting enough money from the other party, but he was "nahihiya" (ashamed). He was not sure it was proper to ask, "Delicadeza" (sense of propriety). I told him, "I will tell them for you, it's your right." He received just compensation.
Yes, we speak English well, but we like to make sure that the nuances of our culture is understood. We want to feel that when we are hurt, injured and wondering how we will navigate the complex process of personal injury, we can speak our mind minus all the legal jargons. An elderly woman in her 60s , who was hit by a bus in Downtown LA once told me, "I cant stop working (she was a caregiver), I am supporting the family of son in the Philippines" She was "nahihiya" (embarrassed) to tell the attorney, but she knows I understood. That's who we are.