By Benjamin Pulta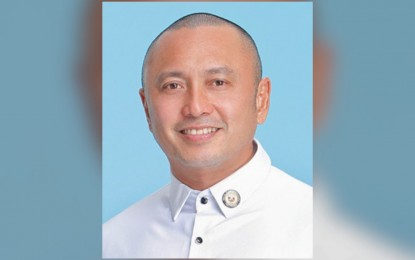 MANILA – A Manila court on Tuesday handed down a warrant of arrest against expelled Negros Oriental 3rd District Rep. Arnolfo Teves Jr. and three others for the killing of Governor Roel Degamo and nine others.
"After a personal evaluation of the amended information, the court finds probable cause for the issuance of a warrant of arrest," the court said in an order dated Sept. 5.
Manila Regional Trial Court (RTC) Branch 51 Judge Merianthe Pacita M. Zuraek set the arraignment of the accused on Oct. 4. Murder, frustrated murder and attempted murder cases were filed against Teves and four of his cohorts on Aug. 18.
The court noted that Teves is known for his aliases Arnie, Big Boss, Big Boss Idol, Idol and Kalbo. Also included in the charges are Angelo Palagtiw, a certain Jie Ann/Gie Ann described as the sister of Palagtiw and helicopter pilot Capt. Lloyd Garcia II.
A fifth individual who was also included in the charges, Nigel Electona has already been detained and the court issued a commitment order transferring him from the Manila City Jail to Camp Bagong Diwa in Bicutan.
The five will be joining eleven other suspects already indicted in July. They are Winrich Isturis, Joric Labrador, Benjie Rodriguez, Eulogio and John Louie Gonyong, Joven Javier, Dahniel Lora, Romel Pattaguan, Jhudiel Rivero, Rogelio Antipolo Jr. and Marvin Miranda.
They are facing murder, frustrated murder and attempted murder charges for the commando assault on Degamo's residence during a social welfare handout program in March.
The attack occurred a month after the Supreme Court (SC) affirmed Degamo's victory over Henry Pryde Teves in the gubernatorial race in Negros Oriental. (PNA)