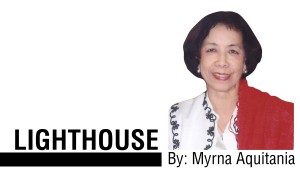 A non-profit 501 (c) 3 organization, the Aveni Foundation, based in Santa Monica, California, aims to expedite the timely development of innovative gene-targeted therapies for metastatic cancer and other diseases.
Metastatic cancer is associated with an invariably fatal outcome, and causes 600,00 deaths per year worldwide, according to a report by the American Cancer Society in 2018. In addition, the World Health Organization in 2015, also reported that metastatic cancer will have a global burden which is expected to increase beyond 13 million by 2030.
Aveni Foundation, was named after Fr. Joseph Aveni, a Rogationist (RCJ) priest who passed away at their missionary's facility in the Philippines on July 24, 2010. It was Fr. Aveni who was diagnosed with late stage cancer that had extensive bone metastases, on April, 2009 and at his advanced age of 92 years old he could not take standard chemotherapy, due to his delicate health and his prognosis was poor.
Thus, in order to reduce his pain, Philippine RCJ Director, Father Jesie Martirizar requested Rexin G, a gene-targeted therapy to help Fr. Aveni reduce his pain. Upon receiving the "GeneVieve Protocol;," (Rexin-G +Reximmune-C), his pain not only diminished but his tumor shrank drastically and he was able to walk again.
During his one – year course of therapy, Father Aveni was able to officiate the Holy Mass, taught the Rogationists seminarians and blessed and comforted other cancer patients who came to the clinic where he was being treated in the Philippines
During that time, when asked about his "miraculous" improvement, he said: "only God knows why I am still alive."
As a background, Joseph Aveni was born on December 5, 1918 in Tripi (Messina, Italy). He entered the Congregation of the Rogationists of the Heart of Jesus on September, 1931 in the Avignone District of Messina, where he spent his formative years. He was ordained priest at the Church of Montevergine on July 15, 1945.
His superiors immediately saw in Fr. Aveni, the leadership they needed to propagate their organization. So, in 1947, though he was barely thirty years old, he was appointed as Novice Master in Trani.
Subsequently, after nine years, he was called to Rome, to be the Director of the Theology Students and in 1959, he assumed the Office of Novice Master in Florence and Zagarelo. Further in his career, he was assigned as Spiritual Father at the Christ the King Seminary in Messina until 1972. But after just two years, in 1974, he was elected by the General Chapter as Vicar General and Councilor for Religious Life.
At the end of his mandate in 1980, this was when he was assigned to the mission in the Philippines, where he resumed the Office of Novice Master, and while faithfully carrying out his assignment, he also dedicated himself to the ministry of the Sacrament of Reconciliation, as well as the spiritual direction of seminarians and sisters of the numerous congregations in the area.
Finally, from 1991 when Fr. Aveni left the Office of the Novice Master, he totally devoted himself to hearing confessions and spiritual direction. He  additionally nourished his spirit with constant prayers before the Blessed Sacrament.
During his illness, he remained faithful to the rhythms of community life until the end, smiling, centered on the Lord, and concerned for his students and his "beloved Congregation." He was widely acknowledged as a highly spiritual person and he spent his whole life in unceasing prayers for   vocations.
In his last moments, Fr. Aveni died of natural causes in his sleep on July 24, 2010. Since then, his cause for canonization has been ongoing.
The Aveni Foundation, named in Father Joseph Aveni's honor, is chaired by Dr. Erlinda M. Gordon, the lead physician who took care of him, during the last few years of his life. The Foundation's mission is to raise $10M which will be geared toward special projects in the research and development of new therapies which will provide clinical benefits without the toxic effects of chemotherapy.
For those of you interested in donating or learning more about the Aveni Foundation, you may log on to their website at: 
avenifoundation.org.