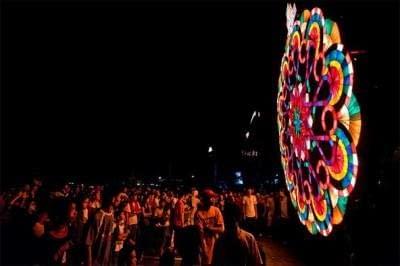 MANILA, December 5, 2010 (AFP) – Filipinos were Sunday advised to avoid lavish Christmas parties and take it easy on the traditional roast pig in keeping with President Benigno Aquino's austerity measures for the mainly Catholic country.
Deputy presidential spokeswoman Abigail Valte said government offices would also spend less for Christmas parties, while the education department has issued a directive for schools to temper the fun.
"In keeping with the austerity policy given by the Aquino administration, we can celebrate a meaningful Christmas with our office mates without going over the top," Valte said.
The government, she said, was also advising the public to eat in moderation for health reasons.
"Enjoy the season in good health… go slow on lechon," she said.
Lechon is the traditional spit-roasted pig, a Filipino delicacy served on special occasions but blamed by many doctors for a spike in reports of high blood pressure during the holidays.
More than 80 percent of Filipinos are Catholics, making the impoverished Southeast Asian country a bedrock of the religion in the region.
Arguably, the country also has the longest Christmas season in the world, which officially begins with nine pre-dawn masses nine days before December 25 and typically extends to the first week of January.
Education Secretary Armin Luistro also issued a directive to the country's 43,000 elementary and secondary schools to keep Christmas parties simple.
Teachers are barred from collecting money for parties from parents — a common practice which Luistro said added to the burden of many poor families.
"I would like to remind our dear teachers and students to continue observing austere measures as they prepare for Christmas parties in schools," he said.
"Let us remember that the true spirit of Christmas is not in grand celebrations but in spreading love and sharing our hearts to those who are in need this holiday season."
strs-jvg/mtp