Barry Bonds' run in San Francisco certainly was memorable. During it, Bonds became the game's most feared hitter, set the all-time home run mark and got entangled in baseball's steroid saga, which made him a villain in every park he played in except his own.
One thing that didn't happen in that stretch from 1993-2007, though, was a World Series win. The team made an appearance in 2002, losing to the Angels in seven games.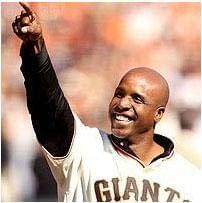 Bonds didn't get to play for this World Series champion, but played a role in the postseason run, as part of the first-pitch ceremony before Game 3 of the NLCS. After the Giants won the World Series on Monday night, Bonds issued a statement:
"There is no city that deserves this championship more and I congratulate Bill Neukom, the entire ownership group, Bochy and most of all the guys on the team that fought hard to bring the trophy home to the city of San Francisco. I grew up watching my dad and godfather as Giants, lived out my dream playing in the same uniform in front of the best fans in the world and I just witnessed the Giants winning the World Series. I am ecstatic for the team, the city and all the fans – you truly deserve it."
Bonds also gave an interview with CSN Bay Area in which he described his feelings about the title and his reaction to Edgar Renteria's game-winning home run. "This has got to be the greatest thing for the city," Bonds said.