By Zaldy De Layola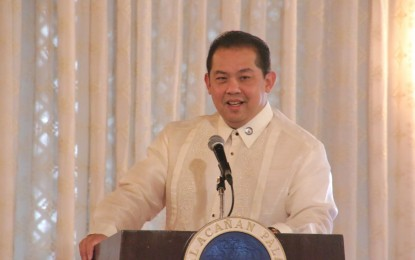 MANILA – House Speaker Ferdinand Martin Romualdez on Friday enjoined the 2022 Bar passers to be "good lawyers" in the service to the nation, and even handle and prosecute cases without fear or favor.
The Speaker was referring to the 3,992 successful candidates who hurdled the last Bar Exams, out of a total 9,183 examinees. Though considerably high as compared to most of the previous years' Bar results, only 43.47 percent made it this year.
"You should be good lawyers by serving the poor and the underprivileged," he said.
"Ensure that justice is served without fear or favor," Romualdez added. "Be a catalyst for change and uphold the standards of public service excellence in the practice of our noble profession."
Romualdez is himself a lawyer, an alumnus of the UP College of Law, from which 11 of this year's 30 top notchers came from. The House leader is the president of the Philippine Constitution Association (Philconsa).
He said the new entrants to the law profession should help improve the judicial system by representing those who cannot afford legal services.
"They should contribute to the delivery of fair, impartial and speedy justice," Romualdez said.
The new lawyers are set to have their oath taking and roll signing on May 2, 2023. (PNA)