By Leonel Abasola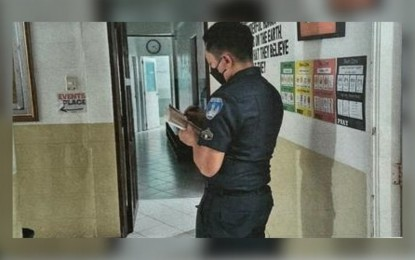 MANILA – The Bureau of Fire Protection-Quezon City Fire District (BFP-QCFD) has revoked the Fire Safety Inspection Certificate (FSIC) of Gentle Hands Inc.'s (GHI) childcare facility for violating "pertinent provisions" of the Fire Code of the Philippines.
The BFP-QCFD made the decision after the Department of Social Welfare and Development (DSWD) issued a cease-and-desist order (CDO) against GHI based on a complaint that the private orphanage violated Republic Act 7610 or the Special Protection of Children Against Child Abuse, Exploitation and Discrimination.
The DSWD also received a report that GHI has failed to comply with the minimum standards for residential facilities for children.
Among the violations noted by the DSWD was the lack of fire exit which endangers the lives of the more than 140 children-residents.
This prompted the DSWD to request the BFP-Quezon City to conduct a thorough and extensive fire safety inspection of the GHI building located at 27 F. Castillo St., Barangay Bagumbuhay in Project 4.
"GHI was found to have violated pertinent provisions of the revised implementing rules and regulations of RA 9514 or the Fire Code of the Philippines during said inspection resulting to the revocation of its Fire Safety Inspection Certificate," Senior Supt. Aristotle Bañaga, acting Quezon City district marshal, said in his report to the DSWD on May 25.
Bañaga said the BFP has the right to revoke any permit issued to building establishments or business offices who were "found to have imperiled public safety."
"Our office is strictly monitoring for compliance and corrections of the defects and deficiencies stipulated in the Notice to Comply (NTC), which we have immediately issued after the conduct of the said fire safety inspection," he said.
The CDO is part of DSWD's authority, regulatory powers and responsibility to assist in the protection of the rights of children from all forms of neglect, abuse, cruelty, exploitation and other conditions prejudicial to their development.
GHI is a duly registered and licensed social welfare and development agency (SWDA) of the DSWD with License No. DSWD-SB-L-000052-2021 issued on Aug. 12, 2021 and valid until Aug. 13 2024. (PNA)