By Ferdinand Patinio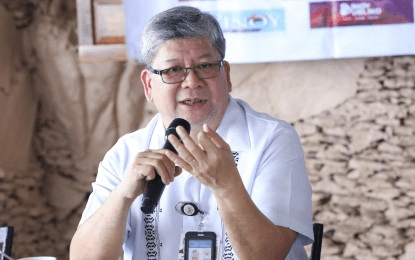 MANILA – A Bureau of Immigration (BI) agent did not buy the tactics of a Japanese national who was attempting to flee on a flight to Nagoya, Japan on Thursday, and barred him from leaving the country.
In a news release issued on Friday, BI Commissioner Norman Tansingco said Saito Shimoeda, 25, resorted to alarming tactics during departure formalities, intentionally bumping his head on the immigration counter and feigning distress after noticing that the immigration personnel found out that he was on the alert list order.
The BI on-duty supervisor then confirmed that Shimoeda was the subject of an arrest warrant issued by the Tokyo Summary Court for being part of a large-scale telecom fraud group.
The Japanese national is wanted in his home country for theft.
He is currently being held at the bureau's facility in Bicutan, Taguig pending his deportation.
According to Tansingco, the suspect was said to be working as a fraudulent caller for a criminal group victimizing his compatriots while he is overseas.
Records also showed that Shimoeda entered the Philippines in 2019 and has since eluded arrest.
"The incident serves as a stern warning to foreign fugitives that the Philippines is not a safe haven for those attempting to escape legal repercussions in their home countries," Tansingco said.
"We urge foreign nationals to respect Philippine laws and (we) warn that the government is committed to cooperating with international authorities to ensure the swift and just resolution of such cases," he said.