By Stephanie Sevillano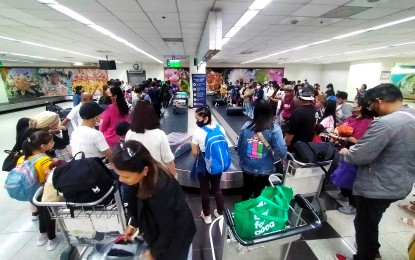 MANILA – The Bureau of Immigration (BI) on Tuesday attested to the increasing volume of international travel and tourist arrivals in the country.
"The significant increase in arriving passengers shows that tourism and international travel is already on the rebound," BI Commissioner Norman Tansingco said in a statement.
Tansingco added that arrival may even surpass 4 million figure for the last quarter of the year.
From January to August, the BI already reported 8,117,286 Filipino and foreign passenger arrivals in the country.
Although this is slightly short of the pre-pandemic figure of over 11 million, it posed a dramatic increase from last year's arrival record of 2,873,423 for the same period, he said.
Amid the travel rebound, Tansingco vowed to continue supporting the Department of Tourism by making travel experience easier.
"We are procuring more e-gates for faster immigration processing. Through technology, we can work around the limited space that we have at the airports and improve passenger experience," he added.
Earlier, the BI promised to launch green lanes for frequent travelers, Alien Certificates of Registration Identity card or ACR I-card holders, and overseas Filipino workers before the year ends.
The BI also assured the public of its preparedness to cater to all passengers during the peak or holiday season, with more immigration personnel deployed across the country's borders. (PNA)