By Stephanie Sevillano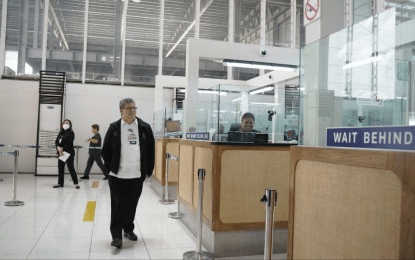 MANILA — The Bureau of Immigration (BI) on Monday said it will dedicate a special team to help Filipinos who will be repatriated from Israel amid its conflict with Palestinian Islamist group Hamas.
In a statement, BI Commissioner Norman Tansingco said the agency will expedite immigration procedures in collaboration with the Department of Foreign Affairs (DFA) and the Department of Migrant Workers.
"Should they come in special flights, we will have a dedicated team process their documents immediately upon arrival," he said. "The BI will do what it can to extend assistance to agencies involved in the repatriation of Filipinos."
He however noted that there is no coordinated repatriation yet but BI will "prioritize the welfare of the affected Filipinos."
To date, no casualty or abduction among the Filipinos has been reported after Hamas launched attacks on Israel.
According to the DFA, there are around 30,000 Filipinos in Israel.
Procurement of body cams
Meanwhile, Tansingco said the procurement of body cameras for immigration officers amounts to PHP16 million, and will be used for the BI's secondary inspection.
"It would be easier for us to investigate complaints of misconduct with the use of body cams. It would also remind our officers to always be professional in the conduct of their duties," he said.
He said the purchased body cameras will be deployed before the year ends.
Besides body cameras, the BI also targets to replace half of its manual gates with e-gates by 2026 to speed up servicing time to passengers.
Tansingco earlier underscored the need to modernize its procedures and equipment to ensure the protection of borders and ease travel experience in the country. (PNA)