By Ferdinand Patinio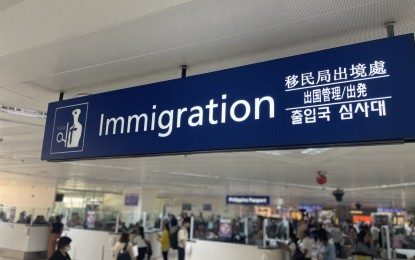 MANILA – Immigration authorities have prevented six Filipinos posing as pilgrims to the Holy Land from leaving for Jordan at the Ninoy Aquino International Airport (NAIA) in Parañaque City, the Bureau of Immigration (BI) reported on Friday.
In a statement, Immigration Commissioner Norman Tansingco said the passengers were about to board a Philippine Airlines flight to Amman, Jordan when they were intercepted by members of the BI's immigration protection and border enforcement section (I-PROBES) at the NAIA Terminal 1 on Thursday.
"They all claimed to be traveling together for a pilgrimage but they were unaware of their travel itinerary. They are also not known to each other," he added.
Two of the passengers were previously stopped from boarding their flight last September after BI officers deferred their departure for having numerous inconsistencies in their statements and documentation.
"Our I-PROBES found that the two passengers were supposed to join a group of 14 'pilgrims' who left the country last Sept. 27. Ten of them never returned and are now presumably working abroad," Tansingco added.
Authorities later confirmed that the group was traveling to Jordan to seek employment.
During an interview, the passengers said an alleged male pastor arranged their trip and that they all paid him large sums of money ranging from PHP75,000 to PHP150,000 each.
The pastor was the same person who was pinpointed by the "pilgrims" who left last September as the one who arranged their purported pilgrimage.
The case has been forwarded to the inter-agency council against trafficking (IACAT).
Meanwhile, the National Bureau of Investigation (NBI), as part of the IACAT, is set to continue the investigation against the modus.
In 2011, the BI intercepted six Lebanon-bound Filipinas who posed as nuns.
The women said they were told by their recruiter to dress up like nuns to evade questioning and admitted that they were actually departing to work as household service workers in the Arab nation. (PNA)