MANILA, Dec. 23 (Mabuhay) – Filipino-American rap artist Allan Pineda Lindo Jr., more popularly known as apl.de.ap of the famous American group Black Eyed Peas, paid a courtesy call on President Benigno S. Aquino III Thursday morning at the Premier Guest House of Malacanang and discussed several charitable projects which he intends to initiate.
One of these projects, he said, is the Second Room Program wherein additional classrooms will be built through his APL Foundation in cooperation with private entities for the Filipino school children, particularly in Pampanga where he was born and raised.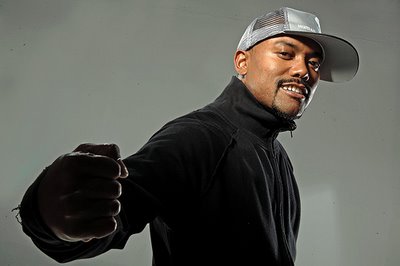 Apart from the school buildings, the project will also provide reading materials to the students as well as other components in a formal library.
Lindo said he has allotted US $100,000 as initial funding for the project. Efforts, according to him, will be exerted to find more sponsors to ensure its sustainability and success.
The US-based rap artist said he will be home anew on Feb. 25, next year, to take part in the celebration of the Edsa Revolution. Lindo expressed willingness to compose a song for the country's historical celebration.
As a token of gratitude, Lindo gave a copy of his latest album entitled "It's the Beginning" to President Aquino, who himself is a music lover.
At present, Lindo is conducting a series of benefit shows around the country in preparation for the said projects.
Apl.de.ap was born in Sapang Bato, Angeles City in Pampanga, to a Filipino mother and an African American father.
At age 14, he was adopted by an American family and moved to Los Angeles. Soon after, he met 13-year-old William Adams (will.i.am), and the two struck up a musical friendship that later became the foundation of the hip-hop group The Black Eyed Peas.
The Black Eyed Peas eventually became internationally famous, winning Grammys in 2005, 2006, and 2007, making apl.de.ap the first Filipino to receive this honor. (MNS)