(PEOPLE) – Blake Lively is on a roll! The fashion darling, who already has a Christian Louboutin shoe named after her, has been tapped to front Chanel's new Mademoiselle handbag line, reports WWD.
"She's a kind of American dream girl," says designer Karl Lagerfeld of the French design house's newest face.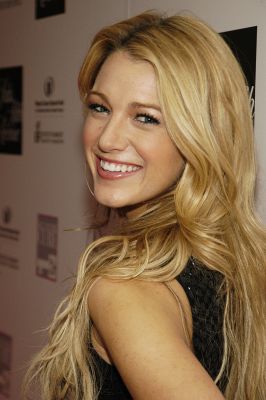 The blonde beauty, who spent much of her time in Paris last July mingling with fashion royalty during the couture shows, was photographed by the designer himself at Chanel's Rue Cambon headquarters for the new campaign.
For the actress, being photographed in the historic apartment where Gabrielle 'Coco' Chanel once showed her collections was humbling.
"A dream come true is an understatement. I can say that I feel like the happiest, luckiest girl around."
Lively, whose ads are slated to run in April magazines, joins an elite club of stars who have posed for the house of Chanel, including Diane Kruger, Lily Allen and Vanessa Paradis.
"Though I am the face of [the handbag], I will carry it like every girl," Lively said. "I will always feel it's more than just a purse. It's a quilted case full of lipstick, love letters and the dreams and possibilities that I have always felt every time I see that beautiful 'CC.'"