By Benjamin Pulta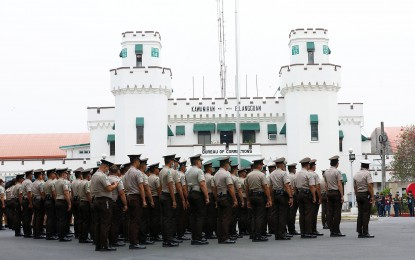 MANILA – The Bureau of Corrections (BuCor) on Friday said plans by the Judiciary for a comprehensive summit of stakeholders in the country's penal system is a welcome development as it will address the prolonged detention of persons deprived of liberty (PDLs) who are already qualified for release.
"The Supreme Court's plans to conduct a National Jail Decongestion Summit in coordination with the Justice Sector Coordinating Council is a very welcome move that will definitely benefit PDLs since one of the topics that will be up for discussion is the root causes of prolonged detention in jails which contribute to overcrowding," BuCor Director General Gregorio Pio Catapang Jr. said in a statement.
Catapang added that his office supports the initiative of the Supreme Court to establish new policies that shall expedite the processing of criminal cases and the release of qualified PDLs.
Chief Justice Alexander Gesmundo earlier visited the National Bilibid Prison – Medium Security Camp and the Pasay City Jail where he addressed PDLs.
BuCor, under the leadership of Catapang, facilitated the release of 6,322 PDLs under the "Bilis Laya" program.
They were released due to expiration of their maximum sentence, acquitted of the charges against them, given parole or granted probation, while others were released on cash bond.
Under the medium-term and long-term program pursuant to the Philippine Development Plan 2023-2028, the BuCor is in the process of jumpstarting the Regionalization and establishment of Heinous Crimes facilities and the Implementation of BuCor Land Utilization, Control and Management pursuant to RA 10575 also known as The Bureau of Corrections Act of 2013.
These include the construction of one male and one female facility per region (except the National Capital Region), one heinous facility per island (Luzon, Visayas, Mindanao), land swapping with the Department of National Defense – Armed Forces of the Philippines for heinous facilities, and the recovery of idle and undeveloped ceded lands in Mindoro, Palawan, Davao del Norte and Zamboanga. (PNA)