By Zaldy De Layola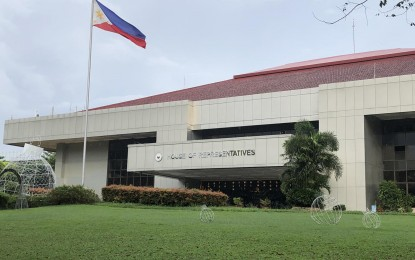 MANILA – Cagayan Governor Manuel Mamba on Thursday showed up at the House of Representatives a week after he was cited for contempt over failure to attend a congressional inquiry into alleged illegal expenditures of the Cagayan provincial government during the 2022 campaign period.
House Speaker Ferdinand Martin Romualdez welcomed Mamba's surrender, saying it is a commendable stride in safeguarding the integrity of the country's democratic institutions.
"It signifies his readiness to collaborate with the House's proceedings and underscores a steadfast commitment to the fundamental principles of accountability and transparency that form the cornerstone of our democracy," Romualdez said in a statement.
Romualdez assured that every measure will be taken to ensure Mamba's well-being and his legal rights will be safeguarded while he is in House custody.
"The House of Representatives is fully committed to adhering to all established legal procedures and safeguards throughout this process, ensuring fairness and due process," he said.
On Aug. 17, House Committees on Public Accounts and on Suffrage and Electoral Reforms cited Mamba for contempt, owing to his repeated non-attendance at the House inquiry and refusal to issue travel authorities to the Cagayan provincial government officials to attend the hearings.
Aside from Mamba, Cagayan Provincial Information Officer Rogelio Sending was also cited for contempt. (PNA)