By Ferdinand Patinio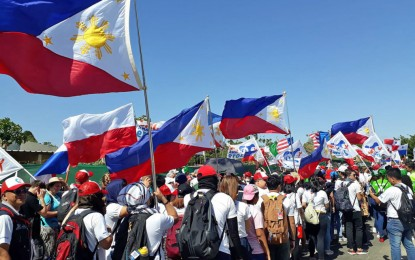 MANILA – The Catholic Bishops' Conference of the Philippines (CBCP) on Wednesday said it is exerting all efforts to appeal the denial of the visas of some 50 delegates to this year's World Youth Day (WYD).
In an interview, CBCP-Episcopal Commission on Youth executive secretary Fr. Ramon Jade Licuanan said this is due to the fear of some countries hosting the event that Filipino delegates turning into undocumented immigrants or "TNTs" (tago nang tago).
"There are visa refusals from the embassies. They fear that there would be TNTs. We are on our last attempt to reconsider applications for visas of some 50 (applicants) that have been denied," he added.
Licuanan admitted that this notion has a basis.
"This is the fruit of many cases of TNTs even long before, more than 10 years ago. There have been several cases of pilgrims becoming TNTs," he explained.
He said this incident typically happens especially if the host country is located in Europe.
"There is a pattern that whenever the host is a European country, Madrid, Italy, Rome, France, there are many becoming TNTs," the CBCP-ECY official said.
The Commission will be sending a 270-member delegation to the 37th WYD next month.
Pope Francis is set to attend WYD 2023 to be held in Lisbon, Portugal from Aug. 1 to 6.
The Philippines hosted the WYD from Jan. 10 to 15, 1995. (PNA)