By Ferdinand Patinio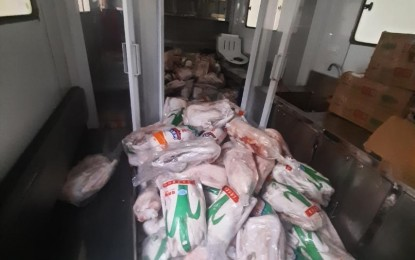 MANILA – Agencies under the Department of Agriculture (DA) recently confiscated a total of 1,705 kilos of frozen meat products in a Chinese restaurant in Cebu City.
The Department of Agriculture (DA) reported on Tuesday that the food items consisting of duck, goose, black chicken and pork were seized from Luys Classic Teahouse in Cebu City on June 27.
In a statement, DA Assistant Secretary James Layug said the meat was confiscated as the restaurant failed to present a certificate of meat importation (COMI).
"The DA will bring legal action against violators under Republic Act No. 10611 or Food Safety Act of 2013, and Republic Act No. 10845, also known as the Anti-Agricultural Smuggling Act of 2016," he said.
The agency did not provide the estimated amount or value of the seized frozen meat.
Layug added that the operation is in line with the directive of President Ferdinand R. Marcos Jr. to government agencies to combat agricultural smuggling in order to ensure food safety and food security.
Layug vowed to continue to lead initiatives to protect the agriculture sector to safeguard it from economic sabotage and improve the livelihood and well-being of farmers and fisherfolk.
The operation was conducted by the DA-Inspectorate and Enforcement Unit and the National Meat Inspection Service. (PNA)