By John Rey Saavedra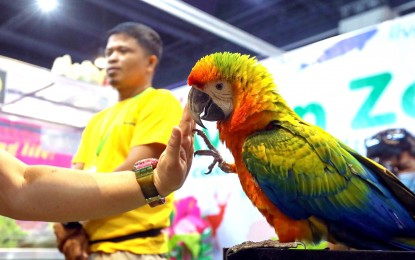 CEBU CITY – The Cebu City veterinary office has reminded bird lovers and game fowl operators not to bring in any feathered animal species from Luzon and Mindanao due to the existing ban amid threats of avian influenza or bird flu.
Dr. Jessica Maribojoc, head of the Department of Veterinary Medicine and Fishery here, said the city government has intensified efforts to protect the poultry and swine industry against bird flu and foot and mouth disease while the fight against African swine fever (ASF) virus is ongoing.
"Live avian species are prohibited from entering our jurisdiction. We have personnel in the Pier area who would confiscate not only pork which may have been infected with ASF but also birds and other feathered animal species which may cause the spread of bird flu," Maribojoc told the Philippine News Agency in an interview.
She clarified that even birds, pigeons, chicken or game fowl, geese and ducks that are covered with documents but are coming from any parts of Luzon and Mindanao will still be subject to confiscation.
"Avian species from any parts of the Visayas are not covered by the ban," she said, citing past apprehensions from owners who attempted to sneak in "live birds" originating from the ban-covered areas.
Maribojoc said the highly pathogenic avian influenza A(H5N1) in birds is a zoonotic type of animal disease that could infect humans.
She said chickens and swine infected with bird flu will have signs that often include swelling and purple discoloration around the head and neck, and reddish eyes which could be followed by rapid death.
Humans infected with bird flu could display symptoms like cough, headache, difficulty of breathing, sore throat, fever, chills, runny nose and muscle pains.
Maribojoc said if coupled with other complications, bird flu could lead to human death.
"Quarterly blood collection in poultry fowls is being done as part of our bird flu surveillance efforts," she said as she appealed to bird lovers and game fowl operators to cooperate with the city government to prevent the entry of bird flu in the city. (PNA)