MANILA, Nov 6 (Mabuhay) – No one can stop Charice Pempengco now after being dubbed the Concert Princess of Asia.
After a successful Asian concert tour with David Foster, Charice was chosen to be part of the Christmas Special on American TV network NBC.
She will perform during the Christmas Tree Lighting event in New York on November 30 alongside Josh Groban, Sheryl Crow, Jessica Simpson, Susan Boyle, Mariah Carey and many other stars.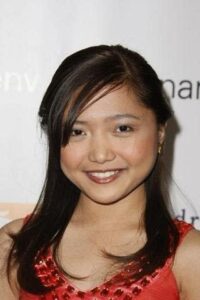 Charice admitted that she is nervous to perform beside international artists. Despite this, she shared that she is also thankful and overwhelmed by all the blessings coming her way.
"Parang nahulog naman ako sa upuan. Mabigat ang line up eh. Nabigatan ako sa sarili ko. Parang kailangan nang malupit-lupit na kanta dito. Biritan na ito. Blessings po and thank you. Sobra namang good news at least may bakasyon na nga, may good news pa," Charice said. (MNS)