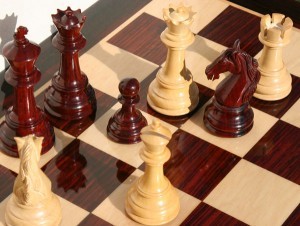 MANILA, Aug.3 (PNA) – Far Eastern University-FERN (FEU-FERN), Quezon City bet Woman National Master (WNM) Janelle Mae Frayna started on a bright note at the start of SDAT-RAMCO 50th World Junior and 29th Junior Girls Chess Championships at the Hotel Vijay Park in Tamil Nadu, South India (Chennai, India) on Tuesday.
Frayna, from Legazpi City, Albay, defeated Chandika Divyasree of India using the disadvantageous black pieces in the tough and prestigious tournament organized by the All India Chess Federation and sanctioned by the World Chess Federation (FIDE).
But San Sebastian College, Manila ace Fide Master (FM) Mari Joseph "MJ" Turqueza, the pride of V. Luna chess club, dropped his first-round matches against GM Nils Grandelius of Sweden despite using the advantageous white pieces.
According to delegation head and coach GM Jayson Gonzales, executive director of the National Chess Federation of the Philippines (NCFP) under the leadership of its chairman/president Prospero "Butch" Pichay Jr., Turqueza wants to bounce back in contention by facing Chaithanyaa K G of India in the second round while Frayna goes up against Tokhirjanova Hulkar of Uzbekistan.
"We hope MJ at Janelle Mae will get GM norms at the World Junior Chess Championships in India," said former Surigao del Sur representative and long-time sports patron Prospero "Butch" Pichay Jr.
Corazon Sonia Frayna, mother of Janelle Mae, completed the four-man Philippine team backed up by the National Chess Federation of the Philippines (NCFP), the Philippine Sports Commission (PSC) and the Philippine Olympic Committee (POC).
Other notable winners in the Open division were second seed GM Sanan Sjugirov of Russia who dealt FM Julian Antonio Rojas Alarcon of Mexico, third seed GM Ivan Salgado Lopez of Spain who toppled Deepak Aaron of the United States, fourth seed GM Aleksandr Shimanov of Russia who routed Zan Tomazini of Slovakia and fifth seed GM Tamir Nabaty of Israel who crushed Eken Kozganbayev of Kazakhstan. FM Rajesh V A V of India settled a truce with top seed GM Maxim Matlakov (ELO 2632) of Russia.
Meanwhile, No. 1 pick Woman Grandmaster (WGM) Nazi Paikidze of Georgia defeated Maria Gevorgyan of Armenia to lead the march in the Girls U-20 division.
The winner is eligible to receive GM title in the open section and WGM title in the girls' section directly. An additional bonus awaits the gold medalist in the girls' event, as she will also receive an IM norm.
Players scoring the same number of points as that of the gold medalist, will also be eligible for GM or WGM norms, as the case may be. The silver and bronze medalists will get IM/WIM titles, irrespective of the points they score.
The country's best finish in the tourney was recorded by GM Rogelio "Banjo" Barcenilla Jr. who won the bronze medal during the 1991 event in Mamaia, Romania. ■