By Miguel Gil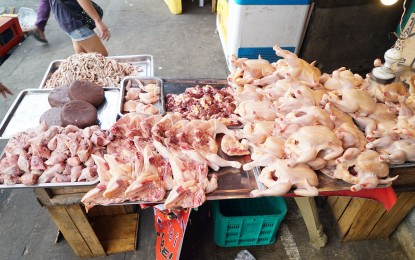 MONTALBAN, Rizal – Local producers of chicken meat and eggs are appealing to the Department of Agriculture (DA) to take immediate steps to curb the importation and outright smuggling of both commodities due to a prevailing supply glut.
In an interview on Wednesday, Gregorio San Diego, chairman of the United Broiler Raisers Association (UBRA), said the seemingly unchecked entry of frozen chicken parts into the local market, either by legal importation or technical smuggling, is hurting domestic growers.
San Diego disclosed that UBRA officials on Tuesday met with DA Senior Undersecretary Ding Panganiban to present figures indicating that the country currently has a chicken supply surplus equivalent to about 101 days.
"We (broiler raisers) understand the need to import during shortages, but that is not the case today, there is no need," he said.
San Diego added that on top of the widespread availability of cheap imported chicken meat, which may have been on ice for months already, there is also a perceivable drop in local demand.
He attributed slower sales of chicken and eggs to consumers' reactions to recent inflation surges.
San Diego said it is perplexing that despite the excess supply and the tapering of demand, there was still a notable uptick in the retail prices of chicken.
"We think retailers are trying to compensate for lower sales by increasing prices, so, they can still attain their sales targets," he said.
Meanwhile, San Diego, who is also the president of the Philippine Egg Board (PEB), said while fresh eggs are not being imported, an excess of this commodity currently exists, as well.
He explained that many broiler raisers have recently migrated to egg production because the unrestrained importation of chicken is giving them unhealthy competition.
As a result, there is a glut in egg supply amid restrained consumer spending.
San Diego placed the live weight of locally-grown chicken at PHP95 per kg., compared to its retail price of PHP200 to PHP220 per kg.
On the other, the top exporters of frozen chicken parts to the Philippines are Brazil, the United States, Canada, and Chile, he said. (PNA)