WASHINGTON, November 29, 2010 (AFP) – China was "scared to death" over a visit by US Speaker Nancy Pelosi, who is outspoken on human rights, and rejected her request to visit to Tibet, according to files leaked Monday.
A top diplomat at the US embassy in Beijing said he asked China to consider letting Pelosi go to Tibet during her May 2009 visit to China, according to a cable obtained by whistleblower site WikiLeaks.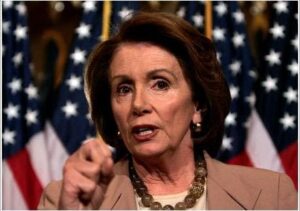 Vice Foreign Minister He Yafei responded that China could not arrange the trip due to Pelosi's "tight schedule," according to the cable reprinted by Britain's Guardian newspaper.
The Chinese ambassador in Kazakhstan was blunter, telling his US counterpart over an expansive dinner that Beijing was "fearful" over Pelosi's visit.
"She had the Ministry of Foreign Affairs (MFA) scared to death on the eve of her visit," Ambassador Cheng Guoping was quoted as saying in the classified memo by US Ambassador Richard Hoagland.
Pelosi, whose congressional district includes San Francisco's Chinatown, is a vocal supporter of Chinese democracy activists and Tibet's exiled spiritual leader the Dalai Lama.
Her visit last year came just a week before the 20th anniversary of China's crackdown on student protests in Tiananmen Square. On a previous trip, Pelosi unfurled a banner in Tiananmen Square in remembrance of those killed.
But Pelosi's last trip went off without incident as she mostly focused on cooperation between China and the United States in fighting climate change.
Pelosi is set to lose the speaker's gavel in January after her Democratic Party suffered a major election defeat earlier this month and lost control of the House of Representatives.
In one of her last trips, Pelosi will head to Oslo for Chinese activist Liu Xiaobo's Nobel Peace Prize ceremony, according to the Nobel Institute.