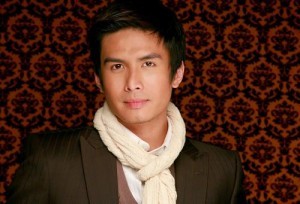 MANILA, Aug 2011 (Mabuhay) — Singer Christian Bautista wants to meet Garrie Concepcion, KC Concepcion's half-sister.
In an interview during the special premiere of his Asian film "A Special Symphony," Bautista said he has not had a chance to meet the new recording artist.
"Nakikita ko lang siya sa Twitter, tapos in-interview daw siya ni Kris. I haven't really met her. I wanna meet her pero what's so funny with Kris is sini-set up ako lagi," Bautista said, referring to Queen of All Media Kris Aquino, who teased Garrie about meeting Bautista.
Garrie's sister, KC, said she was excited over the possibility that her good friend, Bautista, would get to know her sister.
"Siyempre bilang kapatid kasi, friend ko si Christian, I know he is really a nice guy," KC said.
Garrie or Gabrielle is the daughter of actor Gabby Concepcion and Grace Ibuna.
Garrie has said she wants to concentrate on her singing career. She recently finished her debut album.(MNS)