UFC president Dana White announced at Wednesday's UFC 125 press conference in Las Vegas that "The Iceman" was walking away from active competition to accept a position as the new UFC executive vice president of business development.
"I want to thank Frank [Fertitta], Lorenzo [Fertitta] and Dana [White] for everything they've done for me over the years and for the sport. Most of all, I want to thank my fans, my family," Liddell said before choking up.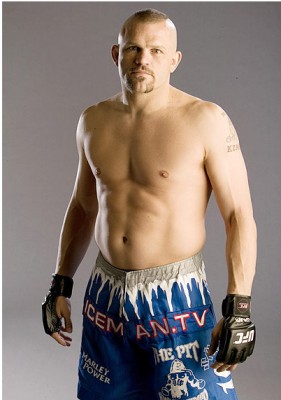 "I love this sport and I'm excited going into a new stage in my life and keep promoting the best sport in the world and the sport I love. They're giving me the opportunity again to keep promoting and keep doing stuff now that I'm retired."
The 41-year-old Liddell ends his legendary career with a 21-8 record.
He made his MMA and UFC debut at UFC 17 on May 15, 1998, defeating Noe Hernandez via unanimous decision. After losing to Jeremy Horn at UFC 19, Liddell would go on to win his next 10 fights in a row before losing an interim light heavyweight title fight to Randy Couture at UFC 43.
Liddell finally captured the 205-pound title at UFC 52 in April 2005, defeating Couture in the second round. He would successfully defend the title four straight times before losing the belt to Quinton Jackson at UFC 71.
That loss marked the end of Liddell's dominance in the UFC, as he went 1-4 in his next five fights, including losing his most recent three fights in a row. Liddell's last fight will go down as a UFC 115 first round TKO loss to Rich Franklin.