By Stephanie Sevillano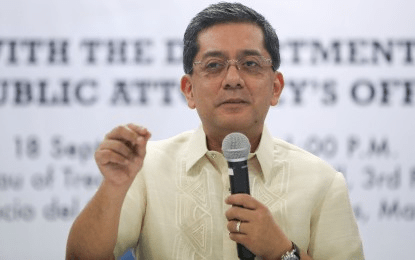 MANILA – The Commission on Elections (Comelec) on Tuesday said it would monitor the Senate probe on the alleged cult-like activities of the Socorro Bayanihan Services Inc. (SBSI) in Socorro, Surigao del Norte.
"We will monitor the hearing on Thursday… I am trying to connect with the people involved in Socorro if we can have a dialogue after the Senate hearing for us to convey our concerns… whether the tensions there will impact on our preps (preparation for the Barangay and Sangguniang Kabataan Elections [BSKE])," Comelec chairperson George Erwin Garcia said in a message to reporters.
Garcia, however, said they have yet to determine any security threats to the polls that may arise from the issue.
"At this point, everything is all but assumptions," he added.
Earlier, representatives of SBSI were invited to a Senate hearing to answer inquiries on its alleged involvement in cult activities, abuse against minors, and illegal drugs, among others.
To date, a complaint against leaders of the organization has been filed before the Provincial Prosecutor's Office of Surigao del Norte.
The Department of Justice, meanwhile, maintained its position to conduct its preliminary investigation against the SBSI in Manila, despite the group members' concern about their inability to travel due to lack of funds. (PNA)