HONG KONG, December 31, 2010 (AFP) – Lawyers representing Philippine congressman Ronald Singson told a Hong Kong court on Friday he is to admit drug trafficking.
The colorful 42-year-old music promoter will plead guilty to the charge of trafficking a dangerous drug in a hearing on January 26, his lawyer John Reading told AFP.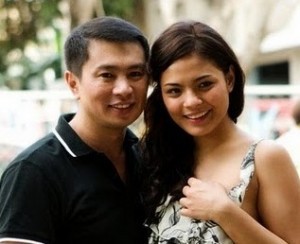 Singson was arrested by customs officers at Hong Kong's international airport in July and later charged with carrying a vial of cocaine weighing about 26 grams (0.9 ounces) in his hand luggage.
The defense had offered to admit a lesser charge of "possession" of the drug on two previous occasions but the deal was rejected by the prosecution who insisted Singson was importing the drug into Hong Kong, Reading added.
The lawmaker says the drug was for his own consumption.
His defense will call two to three expert witnesses while prosecution witnesses will include customs officers and experts, Reading added.
Singson juggles jobs promoting US rhythm and blues acts in the Philippines and holding a parliamentary seat.
He won a second three-year term in the House of Representatives in May, in the seat long held by his family in the northern province of Ilocos Sur.
The legislator is one of seven children by an estranged wife of Ilocos Sur governor and political kingpin Luis "Chavit" Singson, one of the most colourful and controversial political figures in the Philippines.
The 69-year-old patriarch was in Hong Kong in August to attend his son's bail hearing, and denied at the time that his son was a drug dealer. "It's a set-up," he told reporters.
In Hong Kong, the maximum penalty for possession of dangerous drugs is a fine of one million HK dollars (129,000 US dollars) and seven years in jail.
The more serious offense of trafficking a dangerous drug, on the other hand, carries a maximum sentence of life imprisonment and a fine of five million HK dollars (643,000 US dollars).