By Ivan Stewart Saldajeno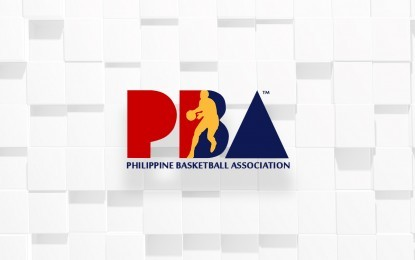 MANILA – The drama surrounding Converge's representation in the Philippine Basketball Association (PBA) Board of Governors took a plot twist on Wednesday as the team now has no PBA governor following the resignation of Chito Salud.
The FiberXers said in a statement that the former league commissioner has already left the team to take on another role in the corporate world.
"As relayed to the PBA Board of Governors, Atty. Angelito 'Chito' Salud has stepped down as alternate governor of the Converge FiberXers and will no longer be connected to the basketball team effective immediately… Atty. Salud is now tasked to head the development of the Comclark Tech City project in Pampanga and will serve as a consultant on special projects in the company," the statement read.
Salud became the team's inaugural member of the PBA board following its purchase of the old Alaska franchise lock, stock and barrel, essentially replacing Dickie Bachmann, who would become the then-new FiberXers club's assistant team manager.
The dilemma of who will represent Converge on the PBA board began when the team designated Pampanga Governor Delta Pineda, who was the team manager during the previous Governors' Cup, to become the team's governor.
The PBA board rejected the said appointment, explaining that it intends to stay apolitical.
"We received with deep regret the decision of the PBA board of governors not to accept the appointment of Pampanga Gov. Delta Pineda as the representative of the Converge FiberXers to the board," FiberXers team owner Dennis Anthony Uy said in a previous statement.
He has since launched an appeal on the denial, saying that Pineda's appointment will not affect the board's matters politically.
"The appointment of a public servant in the PBA board of governors would not necessarily make it political. Converge urges that this policy be revisited or, at the very least, more liberally interpreted so as not to negate the owner's prerogative and for the betterment of the PBA and Philippine basketball," Uy added.
He further said, "A Delta Pineda sitting in the PBA can only make PBA stronger and its fans better served."
Pineda currently coaches the Pampanga Giant Lanterns in the Maharlika Pilipinas Basketball League even as he also coached the team to the championship in the PSL Dumper Cup.
Pineda's basketball program, the Pampanga Delta, is said to be sending a team to the PSL D2 Super Cup in Quezon Province next month.
Pending an overturning or the final denial of the appointment, the PBA board is currently 11-man strong with the absence of a Converge representative. (PNA)