By Christopher Lloyd Caliwan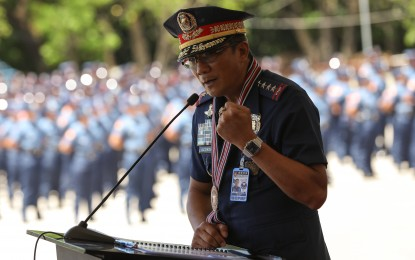 MANILA – Policemen rescued 17 Malaysian nationals from their poor working conditions at Klaire One Corp. in Kawit, Cavite, the Philippine National Police (PNP) said Saturday.
In a statement, PNP Chief General Benjamin Acorda Jr. said the joint operation was conducted at 10:30 p.m. Friday by the Police Regional Intelligence Division 4-A (Calabarzon), and the Royal Malaysian Police, with the assistance of the Provincial Intelligence Unit, Cavite Police, and Kawit Municipal Police, in coordination with the Directorate for Intelligence.
The rescued Malaysian workers sought assistance from authorities due to their poor working conditions at the job site and have expressed the desire to resign from the company.
They were identified as Steve Sim Vui Leong, Kong Seeing Hock, Lai Yen Fan, Tiu Yong Yong, Tommy Wong Chiong Ming, Jane Liong Siew Jiun, Chua Wei Tung, Ang Kian Long, Antonio Alex Samuel, Stephen Pang Ying Kwong, Simon Chee Yung Fock, Stephanie Sim Do Do, William Law Hing Liong, Bong Ju Fong, Algyen David, Yaw You Ming, and Jalan Rambai Paya Terubong.
The rescued Malaysian nationals were turned over to Supt. Norazman Hassan Basari, Police Attache of the Malaysian Police, on Saturday morning.
Acorda said the PNP's successful joint operation with the Royal Malaysian Police is a testament to the importance of cross-border cooperation in addressing issues related to human rights and the protection of vulnerable individuals.
He emphasized the PNP's commitment to upholding human rights and promoting the welfare of all individuals within the Philippine jurisdiction, regardless of nationality.
"The PNP remains steadfast in our duty to uphold the rule of law and protect the rights of every individual within our jurisdiction, including foreign nationals," Acorda said. "We will continue to work closely with our foreign counterparts to ensure the safety and well-being of everyone within our borders." (PNA)