By Priam Nepomuceno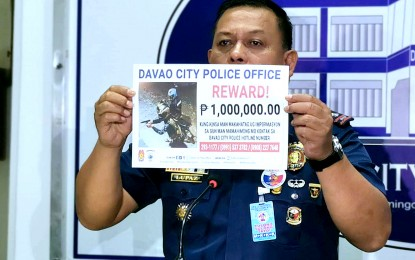 MANILA – The Philippine Army (PA) will start this week court martial proceedings against two ranking military officials and five enlisted personnel for their alleged involvement in the murder of model and businesswoman Yvonette-Chua Plaza in Davao City last December.
Army spokesperson Col. Xerxes Trinidad, in a statement, said the Army had finished the review of administrative liability of Brig. Gen. Jesus Durante III, former 1001st Infantry Brigade commander, his deputy commander Col. Michael Licyayo and five enlisted personnel. Administrative charges against them have been approved by Army commander Lt. Gen. Romeo Brawner Jr.
"(These were) subsequently referred to the GCM (General Court Martial). The GCM is chaired by the Court President, Maj. Gen. Jose Eriel Niembra, who is the current 10th Infantry Division commander," he added.
The accused enlisted personnel were identified as Staff Sergeants Gilbert Plaza and Delfin Sialsa Jr., Corporals Adrian Cachero, Rolly Cabal and Romart Longakit. Also tagged as accomplices are "Alias Jr." and "Alias Master Sergeant".
The military officials and enlisted personnel were charged with violation of Article of War 96, which refers to conduct unbecoming of an officer and a gentleman. They were also charged with Article of War 97, referring to all disorders and neglects to the prejudice of good order and military discipline and all conduct of a nature to bring discredit upon the military service.
Trinidad said Durante and Licyayo were transferred and detained at the Eastern Mindanao Command headquarters in Camp Panacan in Davao City on April 17.
"(The transfer) is for the purpose of the administrative military proceeding which is expected to convene tomorrow (Tuesday) or anytime this week," he added. "The Army does not tolerate wrongdoings and criminal acts of any soldier, be they officers or enlisted personnel."
Plaza was shot at close range by gunmen riding in tandem on a motorbike in front of her rented house at Barangay Sto. Niño, Tugbok District on Dec. 29.
A closed circuit television footage making rounds on social media showed two unidentified assailants — one aiming the gun at the victim's head while the other settled on the driver's seat of the motorcycle — at the time of the incident. (PNA)