By Ferdinand Patinio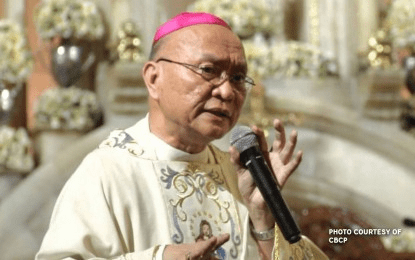 MANILA – The Diocese of Cubao on Wednesday cautioned the public against individuals or groups asking for financial assistance after the Facebook account of Bishop Honesto Ongtioco was hacked.
"Please refrain from responding to them if they are asking for any monetary assistance. You may message us here for verification," the diocese said in an advisory.
On the other hand, Church-run Radio Veritas reported that its station manager Riza Mendoza also received a letter using the Messenger account of the Catholic prelate to ask for financial assistance.
Aside from Ongtioco, the social media accounts of Fr. Rey Paglinawan and Sr. Meriam Bauzon, the bishop's secretaries, have been hacked.
Meanwhile, Caritas Philippines President, Kidapawan Bishop Jose Colin Bagaforo asked the Senate to look into the hacking incidents victimizing Church people.
Earlier, the personal account of Bagaforo, the official Facebook page of the dioceses of Kidapawan and Butuan were also hacked.
The Catholic Bishops Conference of the Philippines urged the faithful to inform the concerned church office or dioceses if they receive suspicious messages. (PNA)