By Miguel Gil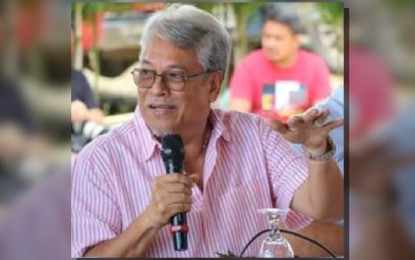 MANILA – The Department of Agriculture (DA) said local government units (LGUs) must not hesitate or delay declaring states of calamities once African swine fever (ASF) outbreaks are confirmed.
In an interview on Sunday, DA Undersecretary Deogracias Victor Savellano said LGUs coping with the highly infectious animal disease badly need funds for enhanced biosecurity measures.
"There is an urgent need to conduct fogging operations, laying out foot baths, and other sterilization activities to prevent the disease from jumping from one piggery to another. These are costly activities because they have to be implemented province-wide, otherwise, we cannot contain the spread (of ASF)," he told the Philippine News Agency.
He cited the province of Nueva Vizcaya, which had an outbreak of ASF in 133 piggeries spread across nine towns, as a prime example of a jurisdiction that immediately needs funding.
The province's Sangguniang Panlalawigan declared a state of calamity on Oct. 16 after the provincial veterinarian announced that almost 1,300 hogs in the affected piggeries tested positive for ASF.
An initial estimate by the Nueva Vizcaya Provincial Veterinary Office placed industry losses due to ASF at about PHP20 million.
Elsewhere in the country, more limited states of calamity declarations were made this month, like in the towns of Cajidiocan and San Fernando in Romblon's Sibuyan Island.
Savellano explained that state of calamity declarations open doors for the release of state and provincial funds set aside for crisis situations.
He also urged LGUs in jurisdictions affected by ASF to allocate their own counterpart funds to supplement the national government budget.
"We are currently engaged in a biosecurity war. It is being waged at the sitio, barangay, town, and provincial level. We are in a particularly precarious position because an ASF vaccine has yet to be approved," Savellano said.
He said the DA is reviewing two prospective ASF vaccines, and the agency is in the process of streamlining its process for approving veterinary pharmaceuticals.
Savellano also called on more animal pharmaceutical companies to submit their prototype vaccines for government testing in order to hasten the potential approval.
Once an effective vaccine is approved, he said it is the DA's goal to inoculate up to 80 percent of the country's swine population.
"We are approaching this (ASF outbreak) like Covid (coronavirus disease). It is necessary to vaccinate around 80 percent (of pigs) in order to achieve herd immunity," he added.
Savellano lamented, however, that Congress is only poised to allocate around PHP1.5 billion for the DA's anticipated ASF vaccination effort in 2024, just enough to pay for the inoculation of about 20 percent of the swine population.
Dr. Arlene Vytiaco, Bureau of Animal Industry deputy director, said in a recent statement that National Disaster Risk Reduction and Management Council guidelines mandate that provincial governments with ASF outbreaks in more than two of their towns are obliged to declare states of emergency.
She explained that such a declaration is a prerequisite to the release of disaster funds, which can then be used to contain the outbreak. (PNA)