'A Tribute to Elegance' featured glamor and beauty
By Oliver Carnay
The Hollywood Hills' Sunset Strip came alive with the sounds of fun, fashion, beauty and elegance as more than 200 celebrities, movers and maestros arrived for the David Tupaz "A Tribute To Elegance" fashion show event last Saturday, December 11.
The event was held at the residence of Emmy Award-winning producers (of television series "Judge Judy"," The Montell Williams Show", "Cristina's Court") Lisa Lew Brennan and Peter Brennan, where a pool-top runway provided a stunning setting for the Tupaz 2010 Holiday Couture Collection.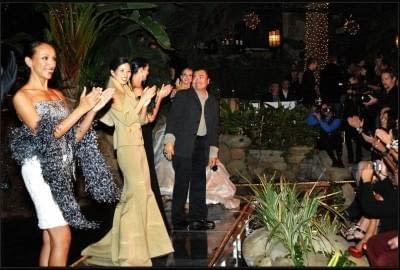 Celebrity guests included TV's "Christina's Court" Judge Cristina Perez, actress Bai Ling, CSI's Sophia Milos, actress-singer Maria Conchita Alonso, and Miss Asia USA Ariana Manibog Varela, fashionistas themselves who raved at Tupaz's holiday couture collections.
"David Tupaz is my favorite designer for red carpet gowns and special events.  No one does classic Hollywood glamour, better than David," Judge Cristina commented after the show.  "The fashion show event was beautifully organized at a private home…I especially loved the walkway over the pool.  There were definitely several gorgeous dresses I would love to wear to upcoming events! Bravo!" Sofia Milos said in awe.
The show also presented the premier 2010 collection of designer Joey Galon Atelier along with Tupaz Couture Jewelry line, and Krista Ranillo's "KRISTA" Collections. "Growing up, I have seen my cousin Krista could be a very good and  a very creative designer.  And I am only helping and guiding her the business side of it," David said.  Actor Matt Ranillo III and father to Krista explained her absence, "Krista really would like to be here but as you know, she is currently on the way and she is not really feeling well.  She apologizes for not being here."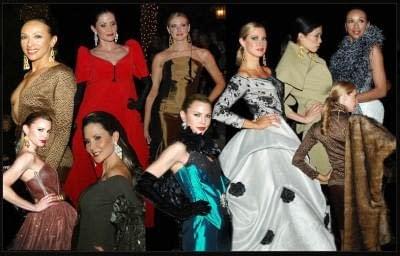 Celebrities began hitting the red carpet around 6 p.m. and continued streaming in as the fashion show took center stage at 7 p.m. Guests watched from poolside chairs while others stood for a spectacular one-hour show of gowns, jewels and accessories. Music, dazzling lights and a fantastic array of food and refreshments kept the party going well after midnight.
Spotted among the crowd were Oscar and Grammy-winning composer Allan Dennis Rich, who has written a song for new teen Philippine icon Charice in her new album, "Heroes" cast member James Kyson Lee, actress Noreen de Wulf (The Taqwacores, Hawthorne), Gina Rodriguez (Army Wives), DJ Lisa Stanley of KEarth 101, Nadia Dawn (from the upcoming films "Maracas: The Carmen Miranda Story"), Marcus Shirock (NBC's new show "Runway Magazine" and producer of the upcoming feature "The Gold Rush Boogie"), HRH Princess Dalal Al Saud (Saudi Royal Family), Nicole Sienna – actress-producer of upcoming horror-thriller "Stripped," Alvaro Orlando ("Confession of A Gangster"), Jacob Newton (lead of the upcoming feature film "Longhorn"), famous German artist/sculpture Winston Torr (www.winstontorr.com), Kareem Elsobkey (Egyptian producer, distributor).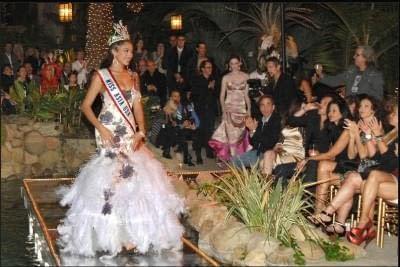 Also seen were Janet and Ruben Nepales (Hollywood press members), Royce Shiroma (Media Director of Jenet Communications, Japan), Christina Price and Monica Barkett of Global Artists Talent Agency, Ross Grossman of Affinity Artists Talent Agency, Dr. Darlene McCord (founder of McCord Research), Dr. Mark Valinsky (author of eight research papers and producer of "The Cost of Living"), entertainment lawyers, directors, producers, who didn't want to be named also enjoyed the evening.
(Photos by Benny Uy Photography)