By Ruth Abbey Gita-Carlos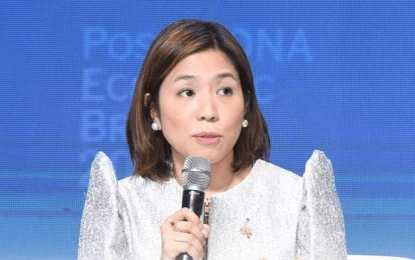 MANILA – Budget Secretary Amenah Pangandaman on Friday commended the Spanish government and development partners for their support in various programs and projects of the Philippine government.
This, as she attended as guest of honor during the celebration of the 21st anniversary of the Philippine-Spanish Friendship Day and 125th Anniversary of the Historic Siege of Baler in Baler, Aurora.
In her speech, Pangandaman expressed gratitude to Spain for its donation of coronavirus disease 2019 (Covid-19) vaccines to the Philippines, as well as its investments in various infrastructure projects, including railways and bridges all over the country.
"To our Spanish development partners, we express our deepest gratitude for your support and trust. Thank you for partnering with us and manifesting to us that you are here to invest and that you are here to support our endeavor toward a progressive Philippines," Pangandaman said.
By virtue of Republic Act (RA) 9187 signed in 2003, the Philippine-Spanish Friendship Day is celebrated every June 30 of the year.
The Philippine-Spanish Friendship Day pays tribute to the Siege of Baler which tells the story of Spanish soldiers who survived the war.
The occasion serves as a reminder of a simple act of benevolence extended by the Philippine Republic under President Emilio Aguinaldo to the last Spanish soldiers who were left out inside the Baler Church from June 1898 to June 1899.
RA 9187 commemorates the cultural and historical ties, friendship and cooperation between the two countries.
Pangandaman urged the people of Baler to continue the efforts to "enrich its history, culture and identity."
"Because by doing so, you not only promote your municipality but also contribute to cultivating nationalism in the hearts of our fellow Filipinos. The DBM and the NHCP (National Historical Commission of the Philippines) are one with you," she said.
Pangandaman also assured Aurora province of the Marcos administration's continued support, recognizing that its rich culture, history and developments in the areas of tourism, agriculture, health and education have paved the way for its growth over the years.
"I believe, everyone here today can attest to how Baler, Aurora, has grown, developed and flourished over the years. And now, it is even considered one of the country's thriving tourist destinations," she said. (PNA)