By Ruth Abbey Gita-Carlos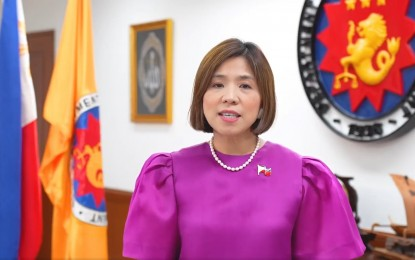 MANILA — The Department of Budget and Management (DBM) on Thursday warned the public against unscrupulous individuals and groups posing as Secretary Amenah Pangandaman using unverified email accounts.
In a statement, the DBM advised the public not to transact with Pangandaman's posers who use illegitimate email accounts such as amenahfpangandaman@gmail.com.
"Secretary Pangandaman will never use an unsecure and unverified email address to contact anyone for anything," the DBM said.
"We have alerted, and are seriously coordinating with pertinent authorities to conduct a thorough investigation into illegal activities," it added.
The warning was issued after a Pangandaman poser reportedly sent a chat request with a message, "Hello, how are you? Where are you at the moment?"
The DBM urged the public to be more vigilant and discerning.
The public was also asked to report similar cases or any other suspicious undertaking using the name of the DBM, its Secretary, or any other official to advance their personal agenda.
"You may report such undertakings to the DBM at (02) 8657-3300. Rest assured that your identity will be kept confidential," the DBM said.
"We shall exert all efforts, within the fullest extent of the law, to identify, apprehend, and file the appropriate charges against these deceitful individuals and groups."
In June, the DBM also cautioned the public against fixers and scammers who offer assistance in exchange for money. (PNA)