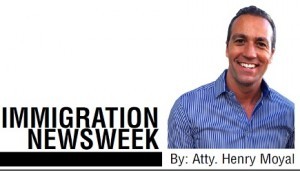 The Toronto and Philippine Community are in shock over the recent death of Evelyn Bumatay Castillo. It has been reported that Evelyn Castillo arrived in Canada in January 2013 as a live in caregiver and was inCanada as a nanny to care for three children in Thornhill. Police reports have confirmed that she was murdered and a 32 year old man has been arrested. This is tragic as is any death or homicide. However, as an advocate and representative of thousands of Filipino applicants over more than two decades, it is equally as shocking that police and news reports (Toronto Star, City TV)  have surfaced suggesting that Ms. Castillo has been identified as a sex-trade worker. It appears that Ms. Castillo was working on her spare time as a sex-trade worker to make extra money (which likely was to send back home to her 22 year old son and eldery mother).
Is this the new wave of illegal employment for nannies who come to Canada and want to earn extra money? There was once a time that cleaning houses on the weekend was the "added money" but it now appears that prostitution is more lucrative. Is this something isolated or a new trend for the Toronto community? This writer has asked several caregivers in Toronto for their opinion and it appears that this is the new thing to do. Further, I am told by a source that there is a particular street corner in a well known Filipino district that all the johns know where to pick up the Filipina girls.
To me, this is more shocking and sad. This is perhaps a new trend but a dangerous one. Filipinas are known for their professionalism, warm hospitality and trust. It is for that reason most hospitals in the USA andCanada have a high percentage of nurses who are from the Philippines. As well, many of the shops in North Toronto have a high proportionate number of Filipino workers in the customer service sector. And is for this reason that this trend is dangerous, not only to the safety of the girls but for the reputation of Filipinos worldwide. Do Filipinas want to be regarded as sex-trade workers? I suspect the Canadian Immigration department will respond swiftly and cancel the live in caregiver program if the true numbers are revealed on the number of nannies who try to make extra money on the weekend as sex-trade workers. Let us not forget that it is illegal to work in an occupation other than one stipulated on your work permit. While that seems to be trivial, it will quickly result in a removal order if caught by Canada Borders Agency (CBSA)
The bottom line is that Ms. Castillo's death has opened the eyes of our community and of the immigration department. There is no doubt about. I am certain that after the details were published on this tragic event, alarm bells sounded at  CBSA offices. The bells clearly rang out the ugly truth that there is a proportion of live in caregivers in Canada who are entering Canada on work permits to care for children and then exposing themselves to the dangerous sex-trade industry for extra cash. Is it worth it? I predict that Ms. Castillo's tragic death has exposed us to the dirty secrets of what is happening in our community. It is an underground industry that no one wants to talk about and no one wants to acknowledge. Unfortunately, it is now too late.
Henry Moyal is a certified and licensed Canadian Immigration Lawyer in Toronto, Ontario. The above article is general advice only and is not intended to act as a legal document. Send questions to Attorney Henry Moyal by or email canada@moyal.com or call toll free 1-888-847-2078.