By Kris Crismundo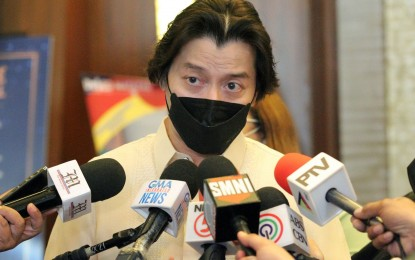 MANILA – Department of Education (DepEd) Spokesperson Undersecretary Michael Poa said the agency ensured that assistance is being provided to teachers that involved in accidents during the Barangay and Sangguniang Kabataan Elections (BSKE).
In a press conference at the Commission on Elections (Comelec) Command Center in Intramuros, Manila on Monday, Poa said five accidents involving teachers serving as electoral board members were reported during the polling day.
The DepEd official said a female teacher in Legazpi, Albay died following a motorcycle accident. The teacher was on her way to the precinct to cast her vote.
One male teacher in Pangasinan was bitten by a snake on his way to deliver the election paraphernalia.
"The teacher now is under observation for 24 hours as advised by the doctors. But as to the expenses, it's covered by the medical reimbursements of Comelec," Poa told reporters.
A teacher also in Davao City suffered bone fracture after a vehicular accident.
"First, if this is election-related, the Comelec is there. If it's not election-related, or if it's election-related but would still require additional assistance, we have GSIS (Government Service Insurance System) personal accident insurance that we bought for our teachers," he added. (PNA)