MANILA, Apr 13 (Mabuhay) – Derek Ramsay dismissed reports linking him to Sexbomb dancer Aifa Medina.
Reports said the actor was spotted with Aifa recently at a friend's house in Tondo, Manila.
The actor immediately cleared the issue and said that it was not him and he doesn't know who Aifa is.
"No, I don't know her. I was told na I was seen daw in a friend's house in Tondo."
"The funny thing is the only person I know in Tondo is actually Angel, but she doesn't live there now."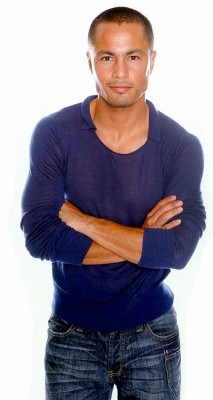 The actor revealed that when he heard the news, he looked up for Aifa on the Internet and as far as he can remember, they were not introduced to each other.
"I definitely don't know her and when I heard about the news I looked her up and I don't think we've met."
Derek added the issue can be easily resolved because he knows that when the press will ask Aifa about it, the dancer will also dismissed the rumors.
"I don't know where this came from. What's important is Angel and I know that we are still together. Everytime something comes up we are very vocal to clear it up. We're very happy."
Right now, Derek is working on the "Biggest Loser" with Megastar Sharon Cuneta and another teleserye with Cristine Reyes.
According to the actor, he's excited with his new soap because it's something new and the audience will see a different Cristine.
"I can say that you will see a very different Cristine. She's totally motivated, she's very excited to be back on TV and it's going to be something big," he ended. (MNS)