By Joyce Ann L. Rocamora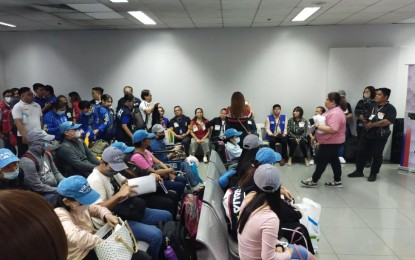 MANILA – The Israeli government believes that one of the two Filipinos still missing following the October 7 Hamas attack on Israel is being held hostage, the Department of Foreign Affairs (DFA) said Wednesday.
DFA Undersecretary Eduardo Jose De Vega said the information came from the Israeli side but the Philippine government could not confirm he was kidnapped.
"There are two missing Filipinos, two unaccounted for according to the Embassy," De Vega said in a virtual press conference.
"As to whether there are hostages, we cannot affirm that although Israel believes that, one of them a male, is likely a hostage— they haven't shown us the evidence," he noted.
De Vega said the supposed kidnapped victim is the same person whose wife earlier confirmed that she recognized him in one of the videos circulating on social media showing a man being held by gunmen, most likely brought to Gaza.
The official confirmed that the Philippines is in talks with foreign governments but did not identify the countries.
"For the protection of the hostages, we won't reveal exactly what we're doing other than to confirm that we are talking to all who may be able to help us," he said.
"We are not talking to Hamas but we are talking to governments," he clarified. (PNA)